3 Fresh Ways to Support Development in Your Baby Early On!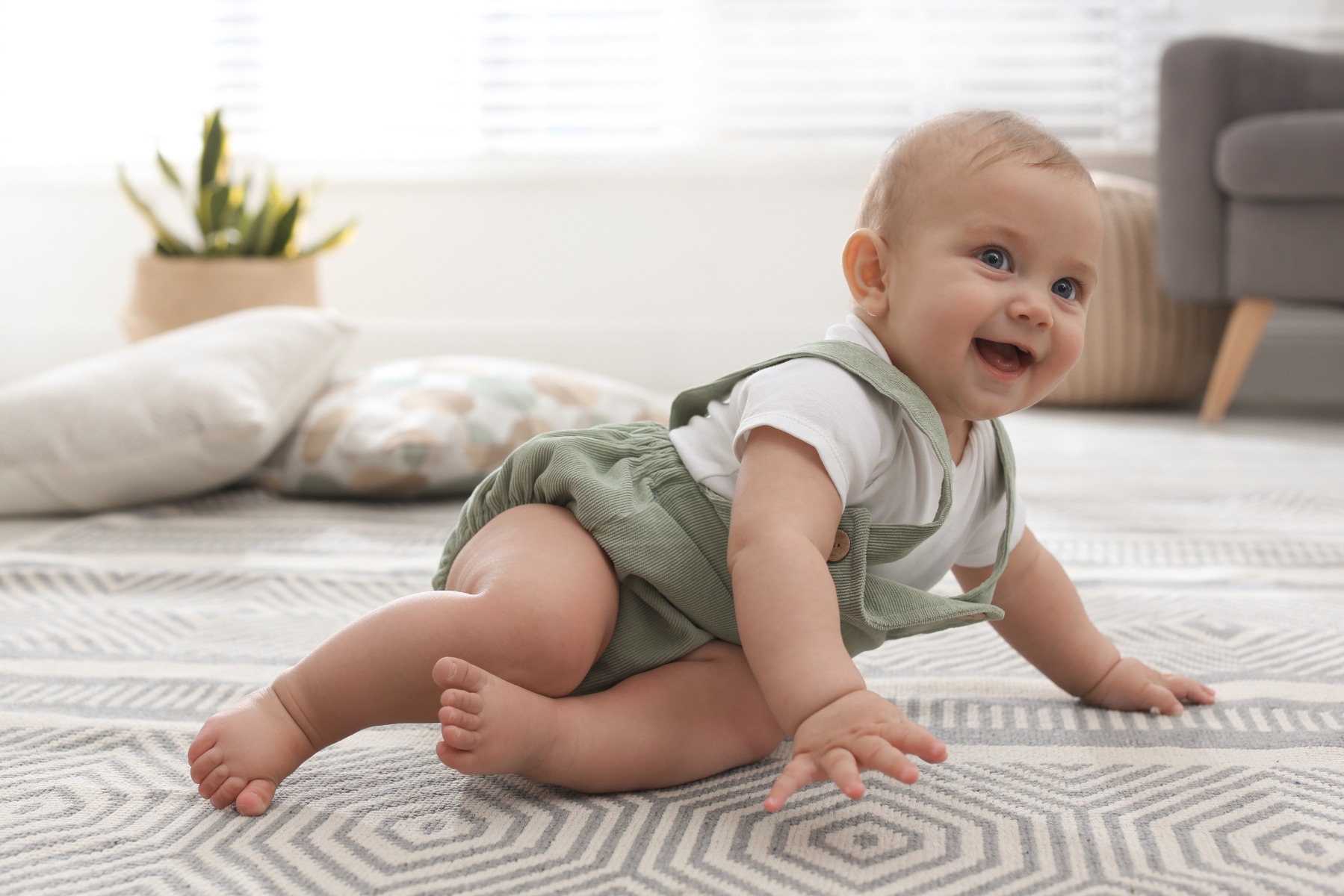 A reminder: while this article isn't exhaustive and cannot replace medical advice, it's a great start to help you continue to be curious about early development and explore movement with your baby. As always, if this inspires questions about your baby's motor skills it's best to ask a trusted source like a pediatric physical therapist or pediatrician. Spring has arrived and even if it hasn't arrived in your area, you're hoping that it's on it's way soon! This time of year there is such a visual change around us when it comes to the concept of "transition". As a mom myself, I love being able to break out the sandals on a regular basis and turning our water table in our backyard into the favorite after daycare toy (hello shovels, buckets and superhero action figures). As a physical therapist movements that are considered
"transitions" are often overlooked but I use them over and over to unlock major developmental skills so often!
What is a transitional movement and why it matters: a "transitional" movement is the collection of muscle contractions that are put together to bridge the gap between one major skill and another. For example, a baby moving from their back to their side is the transitional skill needed to connect being stationary and getting to a toy. Or pulling themselves from their knees to a lunge at a support surface is needed to connect playing on the floor to standing upright (in preparation for walking). Here are a few essential transitional movements to practice during early development. Try them out or continue encouraging your little one if they're already doing them:
Movement one: prone to quadruped - pushing using their arms to move from laying on their belly to hands/knees position is a major transitional movement. We typically encourage this early on when baby is working on tummy time.

Movement two: sitting down to prone - moving from ring sitting by themselves through side sitting then safely onto their belly (prone). This one is tricky but very commonly a position I help babies with and then teach caregivers about to prepare babies for crawling!

Secret (a side sit or position where both knees are pointing in one direction and is often overlooked during the early sitting developmental window)

Movement three: pulling to standing using half kneeling - babies practice this transitional movement a lot but the key is that I help baby practice actually using their muscles more
effectively. We focus on the baby performing a "lunge" type motor pattern versus using both legs together at the same time.

Bonus movement and tie to your recovery postpartum: rolling from supine to prone - babies working on rolling happens from the very beginning of development. And it's a sneaky skill meaning it may be overlooked then we realize we need to revisit it as weattempt "higher level" skills.


The tie to postpartum recovery? Mom's I work with who are re-building and re-connecting to their core and pelvic floor start with all those pesky muscles need to roll or rotate - remember when you were trying to roll over in bed in that 3rd trimester? Yep. Same challenge for a baby learning to roll for the first time.
These are not a "one size fits all" prescription but they will open up a dialogue which is a huge step forward. It's likely that your baby wants to skip a few "transitional" skills but as an informed and confident mom you can practice a few of those in between skills for a better outcome.
And remember, every baby is unique and how your baby engages in play is something you will know the best as the parent - but motor skills stay the same. Because you're the expert on your baby and they are knowledgeable in the skills your baby needs to learn - that's where you meet in the middle!
Blogger Profile
Kelsey is a doctor of physical therapy who works with mama's and their babies in their homes. She uses a coaching style to empower mama to support her babies motor development without stress or guilt. And focuses on mama's pelvic health during pregnancy and the postpartum journey - with less leakage and pain. Kelsey is a working mama of two under 5 so she understands the transition back to the office and the exhaustion of pumping, feeding and the desire to still nurture your dreams and ambitions. She looks forward to helping you and your little one explore and stay mobile during whatever adventures you seek! You can connect with Kelsey on Instagram @the.mobility.project